KB Bulk Mail
What is KB Bulk Mail
KB Bulk Mail enables the creation of customer bulk email campaigns from your own email address lists. Please download the KB Bulk Mail (711kb Word document) or KB Bulk Mail (805kb PDF document) which discusses KB Bulk Mail in more detail.
Some features of KB Bulk Mail

Import your email address lists from a variety of sources in different file formats.

Identify invalid email addresses and fix them.

Identify duplicate email addresses and remove them.

Search through email lists for any expression.

Tidy the appearance of email list information.

Create email campaigns with Plain Text and HTML (or both) email formats.

Powerful merge field abilities for customising your email campaigns.

Ability to edit outbound emails during review.

Preview each email with merged email address list information prior to sending.

Schedule campaigns for subsequent delivery.

Cancel campaign delivery while sending and resubmit later.

Optimised logic for fast delivery of high volumes.

Review updated status of each email sent to confirm success.

No cost per email send.

Supports scheduling and attachments.
KB Bulk Mail: Deliver Email Campaign: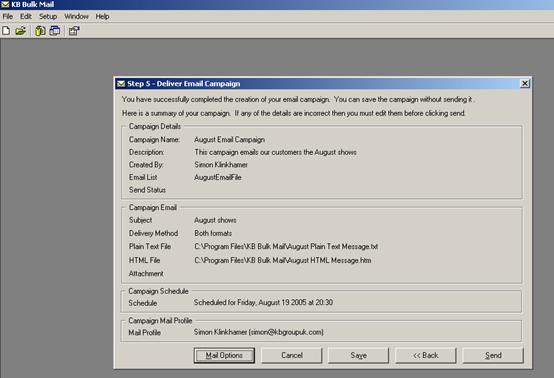 KB Bulk Mail: Open Existing Mail Campaign: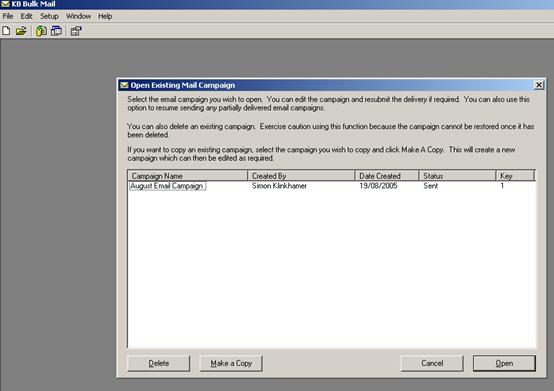 For more information or to request a demonstration of this product please contact us.