KB Clean Mail
What is KB Clean Mail
Following the successful delivery of a KB Bulk Mail email campaign numerous emails are returned to the sender as undeliverable. This is usually for a variety of reasons including an invalid email address, an invalid domain or an email address that is no longer active. In addition Out of Office replies result in returned email. KB Clean Mail allows you to clean your email address list source (eg your Back Office database) so that subsequent campaigns result in fewer failures and faster delivery time. Please download the KB Clean Mail (409kb Word document) or KB Clean Mail (404kb PDF document) which discusses KB Clean Mail in more detail.
Some features of KB Clean Mail

Load any email folder (Public or Personal) with returned email.

Ability to import emails, notes and contacts.

Export contact details for backup purposes.

Email address validation.

Domain validation.

Update your Back Office system with updated email address information.

Optimised logic for fast processing of high volumes.
KB Clean Mail: Select Mail Box or Contacts to Process: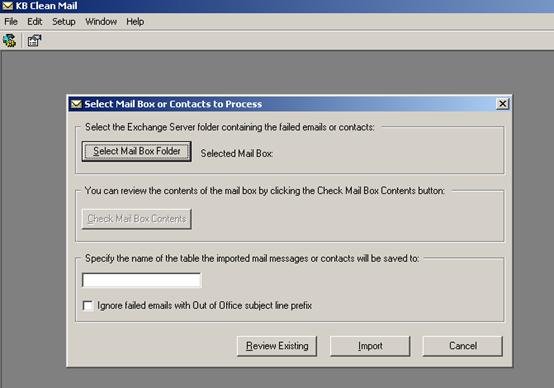 KB Clean Mail: Update Email Address: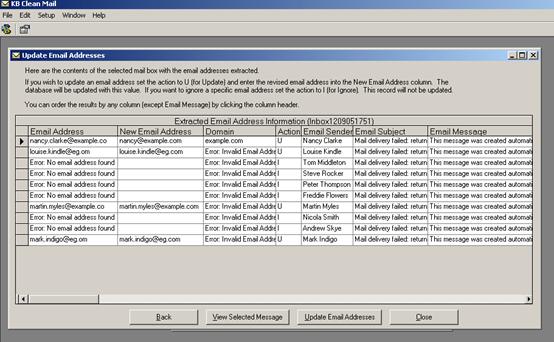 For more information or to request a demonstration of this product please contact us.