Membership Management
Do you want to?

Increase sales revenue through online membership?

Communicate with your members?

Market membership to new and existing customers?

Reduce membership effort for the Ticket Office?

Increase revenue through Gift Aid declarations?
Membership allows your customers to...

Purchase and upgrade their membership.

Renew their membership.

Pay for their membership with credit/debit card or
Direct Debit
.

Update their name and address details.

Send a gift membership and optional ecard.

Include part of their annual membership fee as a Gift Aid eligible donation if you are a registered charity.
Example of Membership page: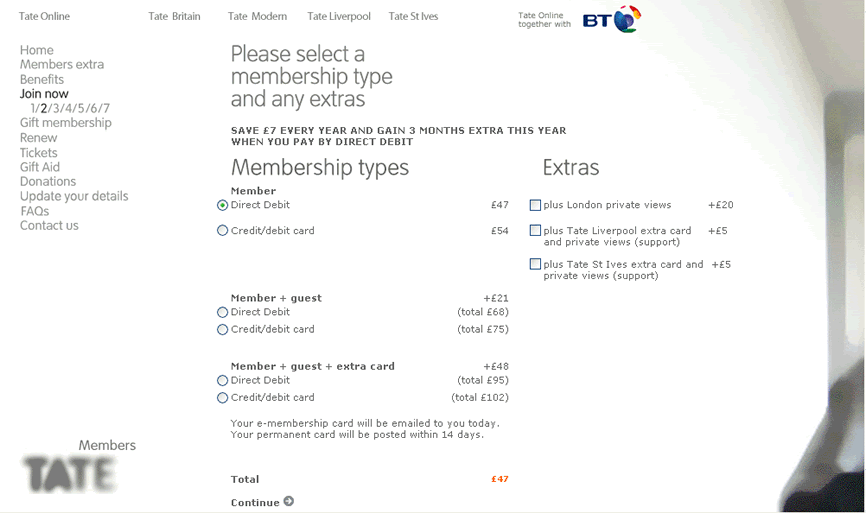 Here Standard Saver and Friends Single Production these two options are only for members.